Hong Kong V Germany, The Hong Kong Rugby Union (HKRU) have announced the team for the opening match of the Rugby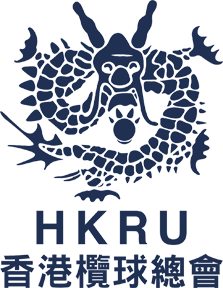 World Cup 2019 repechage against Germany, (in Marseille, France, kick-off at 11.00pm HKG time) on Sunday, 11 November.
Favourites Canada will also open their account against Kenya tomorrow.  The winner will advance to Rugby World Cup 2019, joining a demanding Pool B with New Zealand, South Africa, Italy and Namibia.  With a one in four chance of reaching an historic first fifteen-a-side world championship, it is a momentous occasion for Hong Kong Rugby.
"It is the biggest tournament in our history without a doubt," said Dai Rees, Chief Rugby Operations Officer at the HKRU.
"We've been in qualifying before, of course, but this team is stronger, fitter and faster than any we have ever put out. We're potentially on the brink of achieving something that no one would have thought possible given our small playing base.
"The players understand where we are now. They are sniffing a World Cup game against New Zealand or South Africa, and they believe in themselves."
Rees hailed the squad as the culmination of an intense and years-long process that started after Hong Kong failed to qualify for the 2015 world championship.   The intervening years have seen the creation of the first professional fifteens programme, the Elite Rugby Programme, and the hosting of an annual tournament with teams the HKRU expects to meet at World Cup qualification stage.
"We're entering this competition off of a continuous three-year preparation period, where we've frequently played teams like these. Canada are a bit unknown, as they shouldn't really be here by form, but here they are. But we've played teams at the same or similar level before, so there are no surprises.
"Not only is this squad, stronger, fitter and faster, it is both physically and mentally prepared for what lies ahead," Rees noted.
Ranked 29th in the world, eight spots behind Hong Kong, Germany's last international was in summer, losing a home and away series to Samoa to route to the repechage.  Under a storied rugby tactician in coach Mike Ford, who joined the German set-up late in the piece, the open question remains how prepared they are for the contest ahead given the short lead-in.
On the eve of the tournament, Hong Kong coach Leigh Jones, a veteran of Japan's Rugby World Cup 2015 coaching staff with a PhD in sports psychology, was pensive, as per usual.
"The change in the guys as we get closer, now that it's becoming more and more tangible, is interesting. It's something we've managed carefully and I think we've done well. There's a real excitement there, not a nervousness – an excitement. We're in a good place."
Jones has based his selection on form, both in the domestic Premiership and the Welsh warm-up campaign.  The squad, bar niggles to players like sevens captain Ben Rimene, which has occasioned an ounce of prevention in selection – resembles that which beat Crawshays in Wales, giving Jones the advantage of playing and training a largely finalised match squad for nearly two weeks.
Jones is expecting his opponents to bring the basics, but it's the extras that cause concern, saying, "I think we'll see a structured game. That's what we know about Germany traditionally, but the unknown variable is Mike Ford. He's a world-class coach and can do tremendous things with a backline. It could come down to how much he has been able to implement in the time he has had with them."
"We will need to manage the occasion and we're approaching it like strictly another game. Our preparation has been the same. It's business as usual and we have to approach it as such.
"We need to get our set piece right and play at our speed. We want to keep the ball alive and play at a high tempo and get some momentum going."
Jones won't be drawn on the occasion, insisting that it is all about performing on that stage.
"We don't get bogged down in how big the game is, we can't be mindful of that. We'll let others talk about the magnitude. We know. The players know. We just focus on being as good as we can be."
"We have prepared really well and are in a good space. Now we need to get on with it, really, to see where we fit in in this competition."
Jones will be hoping that after the next three matches, Hong Kong will be worrying about where they fit in at the Rugby World Cup in 2019.
Hong Kong v Germany Live Stream:
https://player.theplatform.com/p/D6x-PC/HKRU/select/media/y9_LlnLkub5T?t=70
Hong Kong v Germany Hong Kong Squad
RWC 2019 Repechage, Marseille, 11 November
1. Dan BARLOW, 2. Dayne JANS, 3. Grant KEMP, 4. James CUNNINGHAM ©, 5. Jack DELAFORCE, 6. Mike PARFITT, 7. Mike COVERDALE, 8. Thomas LAMBOLEY, 9. Liam SLATEM, 10. Matt ROSSLEE, 11. YIU Kam-Shing, Salom 12. Max WOODWARD, 13. Tyler SPITZ, 14. Conor HARTLEY, 15. Casey STONE. 16. Ben ROBERTS, 17. Jack PARFITT, 18. Ben HIGGINS, 19. Finn FIELD, 20. Kane BOUCAUT, 21. Bryn PHILLIPS, 22. Jamie HOOD, 23. Lewis WARNER
HONG KONG Road to RWC 2019
The last of the quartet to begin their bid to qualify for RWC 2019, Hong Kong overcame Korea and Malaysia in home-and-away fixtures in the Asia Rugby Championship 2018 to set up a cross-continental play-off with Oceania Rugby Cup 2017 winners the Cook Islands.
In the first-ever meeting between the teams, tries from Thomas Lamboley, Liam Slatem, Conor Hartley and Max Woodward, along with a solid defensive display which kept the Cooks to a single first-half penalty, earned them a 26-3 win in Rarotonga.
A capacity crowd turned up for the return match at the Hong Kong Stadium and they were rewarded with a 51-0 victory, Alex Post scoring a second-half brace in only his third test.
Results:
05/05/2018 – Malaysia 8-67 Hong Kong – Kuala Lumpur, Malaysia
12/05/2018 – Korea 21-30 Hong Kong – Incheon, Korea
26/05/2018 – Hong Kong 91-10 Malaysia – Hong Kong
02/06/2018 – Hong Kong 39-5 Korea – Hong Kong
30/06/2018 – Cook Islands 3-26 Hong Kong – Rarotonga, Cook Islands
07/07/2018 – Hong Kong 51-0 Cook Islands – Hong Kong