Extensive deal reflects rapidly-growing interest across India
India home to one of rugby's largest fanbase
RWC 2019 on track to be a very special, game-changing celebration of rugby
the broadcast deal also covers Afghanistan, Pakistan, Bangladesh, Nepal, Bhutan, and the Maldives.
Rugby fans in India will enjoy extensive broadcast coverage of Rugby World Cup 2019 after World Rugby announced the appointment of Sony Pictures Networks India Private Limited (SPN) as exclusive rights holder.
The showcase event will be broadcast live and exclusive on the SONY TEN 2 channels and will be livestreamed on SPN's premium video on demand (VOD) service, SonyLIV.
The deal also includes exclusive television and digital rights in Afghanistan, Pakistan, Bangladesh, Nepal, Bhutan and the Maldives.
India is enjoying a significant surge in rugby participation and interest and is home to a fanbase of 23 million (43 per cent are female) according to the latest Nielsen research, demonstrating the huge potential of one of the world's most populous nations.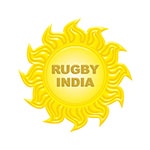 With Asia Rugby and World Rugby committed to sustainable development structures, India is ranked first in Asia and third in the world in terms of participation numbers through World Rugby's Get Into Rugby mass participation programme, reaching more than 160,000 participants in 2018, with 40 per cent female.
India's huge growth potential was demonstrated by an unprecedented level of engagement when the iconic Webb Ellis Cup made its first visit to the nation during the Rugby World Cup 2019 international trophy tour last year.
With impactful events in Delhi, Mumbai and Bhubaneswar, the Webb Ellis Cup was enthusiastically welcomed by a record-breaking crowd of more than 15,000 schoolchildren in Bhubaneswar, the largest attendance at a standalone event since the Trophy Tour was introduced in 2014.
World Rugby Chief Executive Officer Brett Gosper said: "We are delighted to announce our partnership with Sony Pictures Networks India to broadcast the Rugby World Cup live in a number of territories across the Indian subcontinent, which is such an exciting and important region for the future growth or our game.
"In India alone we have witnessed unprecedented interest in rugby being ignited in this country of 1.3 billion people and a great sense of momentum building, as demonstrated by the record breaking turn out and political support for the Rugby World Cup Trophy Tour last year.
"It was fantastic to see that rugby in India is being embraced by players and fans from all backgrounds and social classes, in keeping with World Rugby's ethos of a game for all.
"Thanks to the hard-working efforts of World Rugby's partners in Asia Rugby and Rugby India the platform is set for the first Rugby World Cup in Asia to be a game-changer for the sport in this region, and I'm sure that the coverage of Japan 2019 provided by Sony Pictures Networks India will inspire many new players and fans."
Chief Revenue Officer, Distribution and Head – Sports Business, Sony Pictures Networks India Private Limited Rajesh Kaul added: "Rugby World Cup 2019 is among one of the largest international sports events and the most prestigious rugby tournament in the world.
Our telecast of the Rugby World Cup 2015 showed us that rugby has a passionate following in India and we are bringing this tournament back on our channels to ensure all our viewers have access marquee tournaments on our network. Rugby as a sport is extremely engaging to watch which makes it the perfect addition to our sports offering."
General ticket sales for Rugby World Cup 2019 are ongoing. Fans can also opt for official travel and hospitality options. Further details can be found via www.rugbyworldcup.com/tickets.
Join the conversation using #RWC2019 @rugbyworldcup.