Asia Rugby, in collaboration with the hosts Japan Rugby Football Union (JRFU), is pleased to announce that the Rugby Sevens Men's and Women's Qualifiers for Paris 2024 Olympics will now be held at the Yodoko Sakura Stadium in Osaka City, Osaka Prefecture. This event is scheduled to take place on November 18th and 19th, 2023.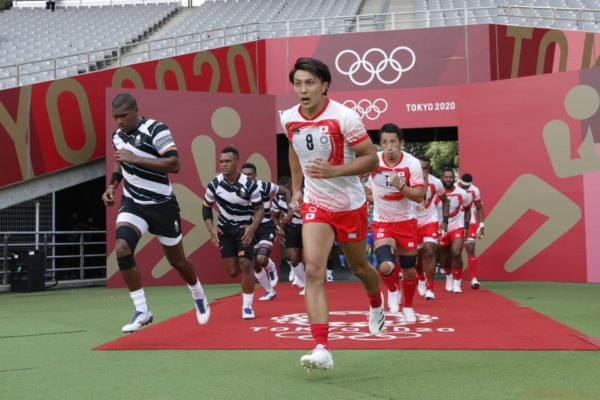 Following discussions with relevant stakeholders, Asia Rugby and JRFU have reached a mutual agreement to change the venue from the originally announced location. This decision was made to accommodate the expected increase in the number of participating men's and women's teams and to ensure the availability of suitable accommodation for all involved.
Over the course of the two-day competition, teams will engage in intense pool matches and play-offs. The ultimate victors of both the men's and women's competitions will secure direct qualification for the Rugby Sevens event at the 39th Summer Olympic Games in Paris.
However, the journey doesn't end there for the second and third-placed teams, as they will have the opportunity to participate in the Final Olympics Repechage Tournament, where they will compete for the final Rugby Sevens slot reserved for the Paris 2024 Olympics against the second and third ranked teams from the other 5 Regional Associations.
Related Storeis
Japan Confirmed as Asian Qualifiers Host, for Paris 2024 Olympics
Paris 2024 Olympic Games qualification race hots up
A total of 24 teams, comprising 288 athletes, will compete in the Rugby tournament at the highly anticipated Rugby Sevens event at the Paris 2024 Olympic Games.
Further details regarding the Asian Olympic Qualifiers such as the format, participating teams, kick-off times, and broadcast schedules will be announced as soon as they are finalized.
All matches will be broadcast live on Asia Rugby's Facebook page and YouTube channel, with highlights and exclusive behind-the-scenes footage shared on Asia Rugby's Instagram page. Be sure to click on any of the provided links to catch all the thrilling action.