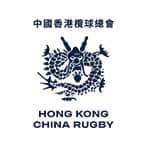 The Hong Kong China Rugby is the governing body for rugby union in Hong Kong.
Founded in 1952 and since 1988 an affiliate of World Rugby (formerly the International Rugby Board), the union organizes the world-renowned Cathay Pacific/HSBC Hong Kong Sevens as well as its own domestic leagues across all age groups, genders and standards of play.
 Domestically, Hong Kong Rugby has flourished with 61 men's teams playing in 8 Divisions and 25 women's teams in three Divisions. We offer competitive and social rugby to Tertiary and Junior (Colts, Schools and Mini) players in Hong Kong as well as bespoke coaching and referee courses for those who do not want to play rugby but wish to be involved.
On the national side, our senior men and senior women's team have shown great improvement, winning the Hong Kong Sevens Shield in 2010, placing 2nd in the 2016 Asia Rugby Championship and ranking #2 in the World. Many of our younger players have had the opportunity to represent Hong Kong at various age grades.
For the extended community, the HKRU is committed to bringing the excitement of rugby through HKRU organized events such as the Asia Rugby Championship and the annual Cathay Pacific/HSBC Hong Kong Sevens. The Union is committed to continuously improving the events and bringing an elevated experience.
To give back to the community, the Union engages in many social initiatives that aim to bring the value-added benefits of the game. Initiatives include: REAL (Rugby English Action Learning), HKRU Community Foundation, Don't Drop the Ball, Operation Breakthrough, amongst others.
Union Information for new Website  
Hong Kong China Rugby A Game For All
Postal Address :
Room 2001, Olympic House,
1 Stadium Path, So Kon Po,
Causeway Bay, Hong Kong/
 Phone :  2504 8311|
Email: info@hkrugby.com
 website: http://www.hkrugby.com/
Facebook page  https://www.facebook.com/hkrugby/
Facebook page 7s  https://www.facebook.com/HongKong7s/
Twitter :  @HongKongRugby
Twitter : @OfficialHK7s
Instagram: hkrugby