While rugby has struggled to step on the field, the game's governing body in India, Rugby India, launched the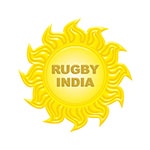 TRY Series virtual tournament. The TRY Series debuted on 10th May, featuring 32 teams from across the country. Rugby clubs are competing from across all five zones, representing 15 states in India.
Rugby India CEO Nasser Hussain was looking for a fun way to keep people engaged with rugby.
"We thought to ourselves what is it that players and followers of Rugby are missing the most during this period. and what is it that we can do to recreate that experience for them, while adhering to the stay at home and social distancing protocols."
The tournament is being hosted across all of Rugby India's social media channels including Facebook, Twitter and Instagram. The results of the matches are decided on Votes, with a 24-hour window for voting. The winner secures the most votes, across all three platforms to advance to the next round.
No player names, gender or format is mentioned, with the focus on engaging players and fans across the digital platforms.
The response has been overwhelmingly positive from supporters, Indian teams and sponsors. So far a total of 400,000+ votes have been cast, across Rugby India's 3 platforms. Rugby India's Instagram posts and stories alone have received 1.3 million impressions.
The TRY Series tournament has had support from World Rugby with Chairman Sir Bill Beaumont tweeting his encouragement.
Rugby India CEO Nassar Hussain has been thrilled with the response. "The response received has been overwhelming and the sheer volume of numbers is something that we had not imagined. With a bulk of the matches still to be played, we foresee this interest growing further and more and more Votes being cast as we get into the business end of the tournament."
Hussain highlighted the positive impact the TRY Series has had with long standing partner Societe Generale. "Societe Generale has been very supportive of our efforts and have also helped promote this initiative which has raised the profile and amplified the reach and response."
Hussain was open to the idea of continuing the TRY Series tournament in 2021.
"Having received such a positive response within the first few days of launching, we see potential in building upon this property for the future. We have already initiated discussions around the possibility of the TRY Series being a regular feature on our calendar, amongst other events."
"This tournament, besides providing a great starting point has also given us a glimpse and insight at the potential digital footprint. We intend to review this concept further and look at the possibility of building upon this concept to make it a much larger property with the help of more stakeholders moving forward."
The two-week tournament is scheduled to end on May 24th, with off-field bragging rights on offer to the winner.
Join Rugby India TRY Series
About the Author
Link to Authors page>>>>>> Dan Gardner