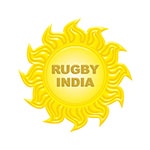 Rugby India
Rugby India, founded in 1998, is the sole governing body for the sport of Rugby in India. Recognised by the Ministry of Youth Affairs & Sport, Govt. of India, Rugby India is a full member of World Rugby, Asia Rugby and the Indian Olympic Association (IOA).
The body is responsible for the growth & development of the sport of Rugby across the country from the grassroots to the high-performance level.
Rugby, besides being included in the School Games Federation of India (SGFI) for various age-groups (boys & girls), is also part of the Services Sports Control Board (SSCB) and played by the Paramilitary & Police Forces.
Rugby in India has a rich history and heritage and dates back to 1872. However, only over the last decade has the sport seen a major rise in following and Rugby India has been instrumental in garnering this interest across the country.
There has been a significant growth and increase in participation numbers and currently, within India, over 120 Rugby Clubs are affiliated to our State and Districts Associations with competitive Rugby, for both Men & Women, being actively played across 24 States in India
Contact
Rugby India
2nd Floor, Nawab House,
63 Maharishi Karve Road,
Marine Lines,
Mumbai – 400 002. India.
Union Official Website : www.indiarugby.com
Email : Info@rugbyindia.in
Tel : +91 22 2205 3897
Fax : +91 22 2208 6910